Last week was fun. We relived some of the most glorious moments in the history of The Arsenal. Winning the league at Anfield, Old Trafford and White Hart Lane (TWICE.) The merry month of May sure does stir up some unforgettable memories.


This week, however, stirs a memory that is somehow both forgettable and unforgettable at the same time. We know it happened. We know what happened. We speak of it without actually talking too much about it.

May 17th, 2006. A date that every Arsenal fan remembers, a date that every Arsenal fan wants to forget.
Christ, it actually hurts just referring to the date. Hurts so much, in fact, that I'm going to have to give it a cute name or something, just to ease that pain. Right, from now on I shall refer to that game as "The Fluffy Bunny Final." Yeah, that's better.
We do have a far fonder memory of May 17th, however, which goes at least some way to easing that pain.
The FA Cup Final - May 17th, 2014 – Arsenal 3 Hull City 2. The end to the ten-year trophy drought that every f***er outside of The Arsenal was so obsessed with. The full gamut of emotions that only an Arsenal supporter knows, were experienced that day. The fear, the stress, the drama, the elation, the release, the relief….to mention but a few.
That's some contrast isn't it? A game that we will always remember, and a game that we would love to forget.
The agony and the ecstasy that only a football fan could understand, encapsulated in that date.

Not one Arsenal supporter I know, including myself, has ever watched the Fluffy Bunny Final since the night itself. Not one. Have a look at Twitter on May 17th every year and you will see tons of Arsenal supporters echoing that sentiment.
Every year we lament the chances we missed, Henry in particular.
Every year we argue that Eto'o was offside for their equaliser.
Every year we wonder "what might have been" if Lehmann hadn't been sent off.
Every year we relive it, without having even contemplated re-watching it. That terrible, painful night is etched into our memories, deeply buried all year round, until May 17th brings them flooding back in a tsunami of sheer agony.
I mean, this wasn't just agonising, it was deeply traumatic. I remember saying to a mate at the time, just as I was embarking on a three-day bender, that I would never get over it. I haven't and, in all honesty, I'm not sure the club has ever fully recovered either. That's how monumental this was.
I'm not really helping, am I?
Alright, f**k it, let's never speak of it again. (Until next year, anyway.)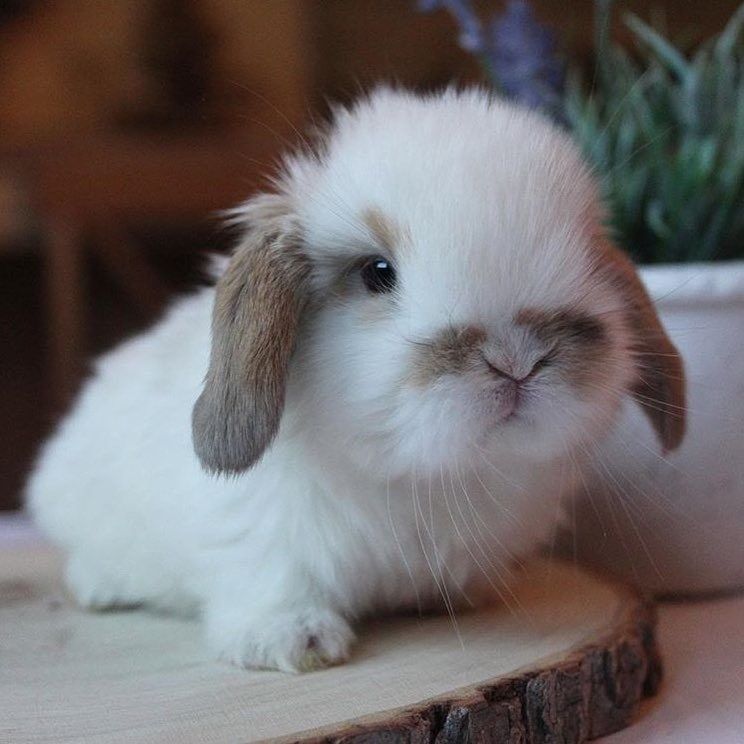 Soooo…. That FA Cup Final then! What a day that turned out to be in the end. Just as every Arsenal supporter I know has never watched that game again (sorry, it was in context!); every Arsenal supporter I know felt the same after that game. Elated, of course. Relieved? You bet your sweet arse. Overall, though, utterly, utterly physically and mentally drained. We managed to drag our arses back from Wembley to the pubs more local to The Arsenal though, obviously. Some of us even made it back out for the parade the next day as well. Being completely shattered wasn't going to stop the celebrations. Mate, an earthquake wouldn't have stopped the celebrations.
After an extremely satisfying run to the semi-final, which saw us dispose of That Lot, Liverpool and Everton along the way, the semi against Wigan itself was a toxic affair. Our league form prior to the game had been, well, shit for want of a better word, and going behind in the way that we did sent the toxicity levels in the Arsenal end through the Wembley roof. "WOB vs AKB" was in its prime among the Arsenal fanbase at the time as it was, and today you could feel it so strongly that you could almost reach out and touch it.
The fella behind me was in such a rage, virtually frothing at the mouth, that I don't think he even celebrated when Santi Cazorla eventually sent us into the final with the winning penalty.
The day of the final itself had us filled with excitement and expectation. The beers and singing from Islington all the way to Wembley only served to cover up the feeling of complete and utter dread we were feeling at the same time.
No way we were gonna f**k this one up…. was there?
2-0 down early doors, and it looked like that's exactly what we were going to do. Two goals down and a total defensive shambles. Pretty much carrying on where our league form in general had left off. The semi-final-like toxicity was bubbling beneath the surface until Santi's stunning free-kick put us back in the game. I remember feeling then, in the ground, that we were going to win this read on to discover just why this wasn't necessarily a good thing.) A feeling that grew even stronger when Koscielny put us level.
Despite missing a few chances to seal it in normal time, Ramsey's goal in extra-time sealed our first trophy in what seemed like a lifetime, and the release at the final whistle was something I'm not sure I remember feeling before in my years following The Arsenal. My mates and I shared a moment that day, as well as taking a few moments for ourselves alone, despite the thousands of celebrating Gooners around us, to let it sink in. I don't think any of us are ashamed to admit there were tears in that moment.
Since that day, there has been something to look back on, on May 17th other than…. you know. That's a highlights package I certainly won't pretend doesn't exist.
The Agony and the Ecstasy – The Early Years
This all got me thinking about what my earliest experience of the agony and the ecstasy that was being an Arsenal supporter.
April 5th, 1987
Littlewoods Cup Final
Arsenal 2 Liverpool 1
My first cup final. My two mates had got tickets from queuing up after a dire home game against Everton a week (I think) before the game. I couldn't hang about, so it looked like I was missing out. During the week before the game, however (again, I think it was, I've had a few drinks since those days), the tickets were on general sale. I went to school just up the road from Highbury, so went and got one during lunchtime (cup final tickets were a lot less hassle back then), that ended up being in a different block to my mates. So, after getting a lift to Wembley from my mates Dad, we went our separate ways.
Walking out onto those terraces is something I will never forget. A sea of red and white, with flags everywhere. Something that I had only seen on TV before.
We went into this game as underdogs, against a superb Liverpool side, after knocking out that lot in an epic semi-final, and when Ian Rush had put them ahead, things weren't looking too promising at all. Liverpool had never lost when Ian Rush had scored.
That record was smashed, however, as my favourite player at the time, Charlie Nicholas, equalised and late in the second half scored what turned out to be the winning goal, with a little help from a deflection off of Ronnie Whelan.
One-Nil down, Two-One up, we f****d Rushie's record up.
The celebrations were immense. The first trophy I had seen us win live, watching Kenny Sansom lift that cup was an unforgettable personal experience, and the beginning of a successful period under George Graham.
What happened the following season was unforgettable too, but for vastly different reasons….
April 24th, 1988
Littlewoods Cup Final
Luton Town 3 Arsenal 2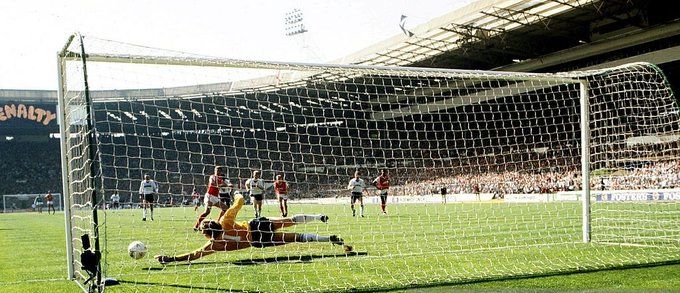 So, there I was, at 13 years of age a seasoned cup final veteran, with a grand total of one cup final under my belt, a proper f*****g know-it-all. Been there, done that. Against Liverpool, the best team in the land. No way Luton are beating us. This is what I do now; I go to cup finals at Wembley and watch Arsenal winning cups. If you go there as underdogs and win, you're obviously going to go there and beat the underdogs the following season. Yeah, great thinking, Einstein.
I was with the same mates I had gone with the previous season, in the same block this time. Maybe that was a jinx.
My memory of the first half of this game is of us being rather shit and going 1-0 down quite early on.
Second half, Martin Hayes came on and changed the game, and we were 2-1 up in the blink of an eye through Hayes and Alan Smith. The fact that Hayes managed to hit the post when about 3 millimetres out didn't really matter.
We were awarded a penalty and up stepped Nigel Winterburn to secure the Littlewoods Cup for The Arsenal for the second successive season.

He missed it.


Later in the second half, Gus Caesar fell on his arse and Danny Wilson equalised for Luton. More atrocious defending in the 90th minute saw Brian Stein win it for the underdogs and sealed my first real experience of being an Arsenal fan.


Gus f*****g Caesar.


For the younger among you, ask any Arsenal fan of my generation about Gus Caesar and the first thing they will say is "Luton." Or possibly an expletive. Or "Luton" followed by an expletive. Whatever it is, it's unlikely to be polite.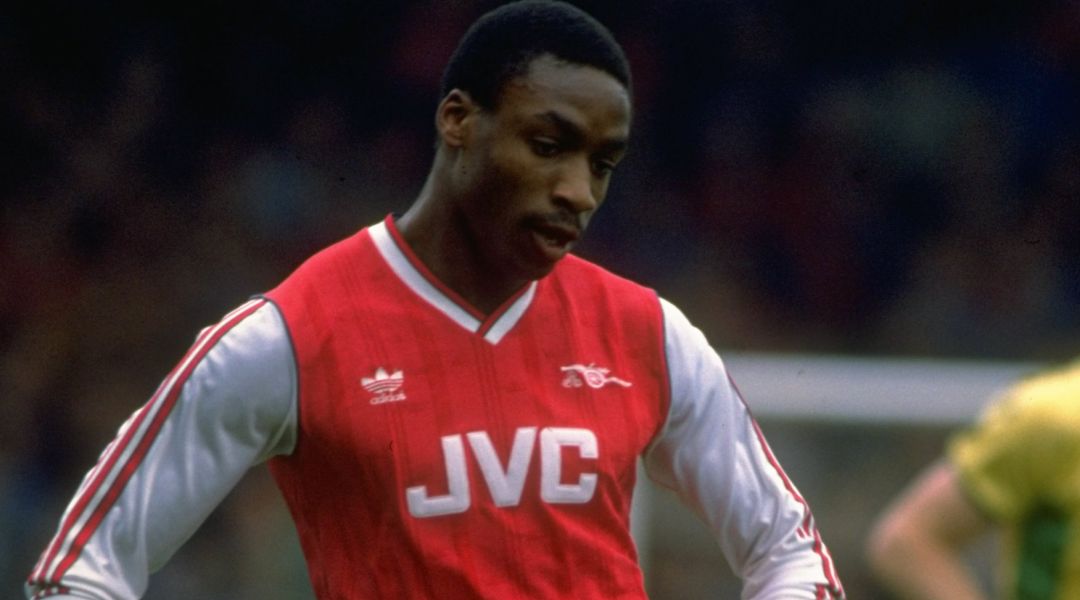 Good Times, Bad Times you know I've had my share....
So, that was when I really found out what it was like being an Arsenal fan. Success brings elation and expectation. Expectation brings disappointment, and so it continued. Good times and bad. I've experienced a last minute Andy Linighan FA Cup Final Replay winner at Wembley, I've suffered a last minute extra-time Nayim Cup Winners Cup Final winner in Paris (followed by tear gas!)

As cliched as it sounds, I guess you need to go through your share of the bad times to appreciate the good. We sure have had plenty of both.

Would Tony Adams' winning goal that semi-final against that lot have tasted quite as sweet if it hadn't been for the one they beat us in when Gazza scored that free-kick?
Would winning the title in '89 have been as huge a part of our history if we had just beaten Derby County and Wimbledon at home instead of having to go to Anfield and win it in the last seconds of the season?
We've had plenty of ups and downs over the years, I suppose it's down to the individual as to what you remember the most.
Stay safe (and alert.)
Up The Arsenal