D's Diary of a Season 20/21 Week 15
Over Land and Sea (and Lockdown)
January. What a fun month that is, eh?
A month that seems to last around 800 days, everyone's skint after Christmas, and the season to be jolly has well and truly f***ed off and taken all of its festive f***ing cheer with it.
Blue Monday? Blue Month, more like.
And that's just in a normal year!
We don't really have "normal" anymore. What we have now is a "new normal" and, for the most part, it sucks donkey balls.
As I write, it's tipping it down out there – that horrible fine rain – and a quick look at the weather forecast before I return to work tomorrow is apparently telling me that it's going to rain for the rest of my life.
F**k you, January.
As much as there is the tiniest light at the end of the tunnel this year, 2021 has began in a way that suggests it's aim is to outdo its predecessor quicker than you can say "AstraZeneca."
We will come through this, but we are going to go through a lot of crap before we do.
I'm sure a lot of you, like me, have vowed to never take any of the things that we have had temporarily taken away from us for granted again.

With this in mind, I'm finding myself appreciating football, and The Arsenal, more and more as this season goes on. Okay, it's not football as we know it, but it's still there (whether it should be or not is a discussion for another day…), in a world that is not a world as we know it.
Arsenal are my release, my escape from the real world which, for ninety minutes (or 120 this week!), doesn't exist. How long have we been saying how football is so far removed from the real world? Well, it turns out that has finally come in useful!
This is something that we are so lucky to have, and I'm sure once we are allowed to follow The Arsenal in the ways we were used to, we will appreciate that even more too. Whether that be in the stadiums, travelling to games, watching in the pub, watching with mates, or simply watching a game at home on your own being played in front of a packed stadium.
Considering all of this, it baffles me more than ever why some people support Arsenal if it makes them so f***ing miserable.
Okay, we all love a moan every now and then – it's part of the game – but when you see people spending all day, every day, moaning on social media about Arsenal, wanting the manager sacked simply because they seem to think someone has to want the manager sacked, whatever, you have to wonder why they bother don't you?
I've genuinely seen people use Rob Holding signing a new contract as a reason to sack Arteta!
Amazing.
If supporting Arsenal (yes, I use that term very loosely), has that kind of effect on you, during a global pandemic, during which hundreds of thousands of people are dying, it may be time to find a new hobby. I hear baking banana bread is popular these days.

Sermon over.
On the subject of Rob Holding signing a new contract, fair play to him. He might not be better than Cannavaro, he might not even be better than David Luiz, but he's a good, honest lad that will give you 100% every time he wears the shirt. I think that's a quality that's often overlooked, even mocked.
A team is often as good as the sum of its parts and Holding has certainly looked better in the teams we've fielded since Boxing Day.
Plus, sometimes, it's just nice to have a few good lads at the club.
I know it's a lot easier to look forward to football matches when the football team you support are doing well but, if you look back a month or two, I did say I was looking forward to games when we were rubbish!
I guess everything I've said this week tells me exactly why that is.

As it turns out, I've had a pretty sh*t week in the real world, so, as I write, I find myself looking forward to tonight's game against Crystal Palace even more.

Before that sh*t week began, however, came a pretty decent weekend.
Saturday, 5.30pm kick-off live on TV is very acceptable to me in this "new normal" world. What else are you going to do with your Saturday night? There's sod all on the box these days anyway. Although I must say I have developed a worrying interest in that Masked Singer nonsense over the last few weeks. I blame my wife for the fact that I somehow find myself actually giving a toss who's twatting around on stage dressed up as a Grandfather clock.
Anyway, after cooking a stupendous spicy pork chop dish, it was time for the magic of the FA Cup, at home to Newcastle, behind closed doors. Oh well, you can't have everything….

Arsenal 2 Newcastle United 0 (A.E.T)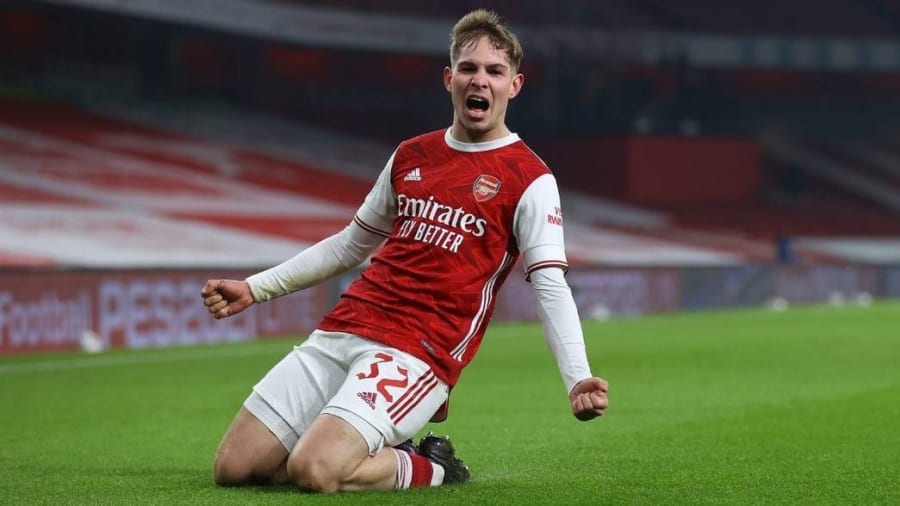 A.E.T. There's something I've not heard for a while.
I must confess it didn't occur to me that this game would go to extra-time and possibly penalties until it was mentioned in commentary. There is still so much to get used to in the new normal, I guess it's inevitable that something will slip through the net.
I didn't expect this to be an easy game. Even less so when I saw that Andy Carroll was starting for them. A player whose name, as I alluded to a couple of months or so back, has become synonymous with disaster for Arsenal.
Martinelli injuring his ankle in the warm-up didn't exactly bode well either. I could sense an "upset" on the cards. Not that it would be a huge upset when you think about it, but it certainly would have upset me.
Another thing I didn't expect was unbiased commentary from the BBC, especially when you look at the list of bellends they have to choose from.
They chose Danny Murphy from the pinstickers guide to bellends for this one. Enough said.
Tell you what, though, if Andy ever has enough of that doris off TOWIE, I think Murphy and whoever the commentator was might be up for a bit if this was anything to go by. Positively creaming themselves every time he got the ball in the box they were. Oh, and apparently if there's a stray elbow or forearm here and there, it's because "that's the way Andy Carroll jumps", so it's not a problem.

This irrational fear of Andy Carroll turned into sheer terror in injury time at the end of the 90, when the ball fell to him a few yards out, after Newcastle had caught us on the break. I doubt there's an Arsenal fan alive that wasn't expecting to see the net ripple and Carroll wheel away in delight, like a big pony-tailed twat. Game over. FA Cup over. Season over. Life over. Arteta over and #Out.
Leno pulled off a superb save and even managed to not quite palm it into a dangerous area by swiping it the rebound away from Carroll and smothering the ball.
Time for a quick change of pants before extra-time, then….
With ten minutes of that extra-time remaining, the outstanding Smith Rowe, on as a second-half sub, finished into the bottom corner to give us the lead. The fact that he had earlier been shown a red card that had been rightly overturned by VAR made that moment even sweeter.
I can't be 100% sure on this, but I think that makes Smith Rowe the first player to score in a third round FA Cup tie after being shown a red card. If anyone wants to prove me wrong on this, feel free!
Our progress into the next round was secured with a welcome goal from Aubameyang, after good work from Tierney and Xhaka who was also superb when he came on as a sub.
Not the prettiest game, not the best performance, but when you're up against Andy Carroll, you have to take all you can get….
So, four wins on the trot! Given that just three weeks ago we were discussing being in a relegation battle, I think we can be satisfied with that. Please note, I said "satisfied with that", not "I am happy that Arsenal Football Club are now 11th in the Premier League." These things need to be clarified these days!
The draw for the fourth and fifth rounds was made on Monday, and we face Southampton or Shrewsbury away in the fourth round followed, should we progress, by Chorley or Wolves away in the fifth round.
Not an easy draw by any means. Well, unless Shrewsbury and Chorley both win, but if you're expecting that to happen I would get your arse along to William Hill sharpish.
Over Land and Sea (and Lockdown)
Arsenal 20/21 – A Diary of a Season
As some of you may know, I am writing a book. I have mentioned it a few times in these weekly diary pieces, so if you were not aware that I am writing a book, you clearly haven't been paying attention and, quite frankly, you should go and sit in the corner and think about what you've done.
Anyway, this book…. It is tentatively titled Over Land and Sea (and Lockdown),
Arsenal 20/21 – A Diary of a Season, and is based on this here Diary of a Season that you're reading. If you're thinking about simply copying and pasting them all into a word Document, printing them out and stapling them together, think again. Not only is this going to be a nice shiny Arsenal based book, but there is going to be a lot more to it than you read here, including several bonus chapters and extra content.
Some of that extra content will come from…. wait for it…. YOU!
I would be lying if I was to say I'm entirely sure how I'm going to do this, but over the coming weeks, I intend to get as many Arsenal fans as possible involved with the content for the book. This may be in the form of polls, or just me asking you the odd question on the events in the world of Arsenal 20/21. Watch this space for more details, and in the meantime, head over to Facebook and like the page here - https://www.facebook.com/Arsenal2021Book
Let's hope we can keep the momentum going tonight!
Up The Arsenal.