After an uneventful first half at the Emirates and the first nine minutes of the second half being much the same, many Arsenal fans were not filled with hope, with many likely preparing for yet another stalemate, but then… 1-0 to the Arsenal! Nicolas Pepe's deep cross into the box found the head of skipper Pierre-Emerick Aubameyang, who fired the gunners ahead from close range.
This was truly a turning point for the home team, who immediately began playing with dramatically increased passion and intensity, helping them to a 4-0 win thanks to goals from Nicolas Pepe, Mesut Özil and Alexandre Lacazette
Here are are four important observations from the Gunners' victory.
Spectacular Saka
It is no new knowledge to Arsenal fans and coaching staff that 18 year-old Bukayo Saka is an outstanding football player, but today's performance showcased just how phenomenal he can be.
Despite his lack of experience and playing out of his usual position, Saka was still excellent on the left-hand side, with the stand-in left-back providing a breathtaking assist for Arsenal's second goal, whilst also maintaining a 93% passing accuracy rate in the opposition half, with the same rate only decreasing by 2 percent inside of his own half.
This awe inspiring performance earned the teenager a well deserved Man of the Match award and will hopefully have two benefits: increasing Saka's confidence as a whole, making a repeat of today's heroics more likely in the future as well as reminding the youngster of the exceptional things he can achieve at Arsenal, which will hopefully encourage Saka to commit his future to the club which brought him up from the youth levels.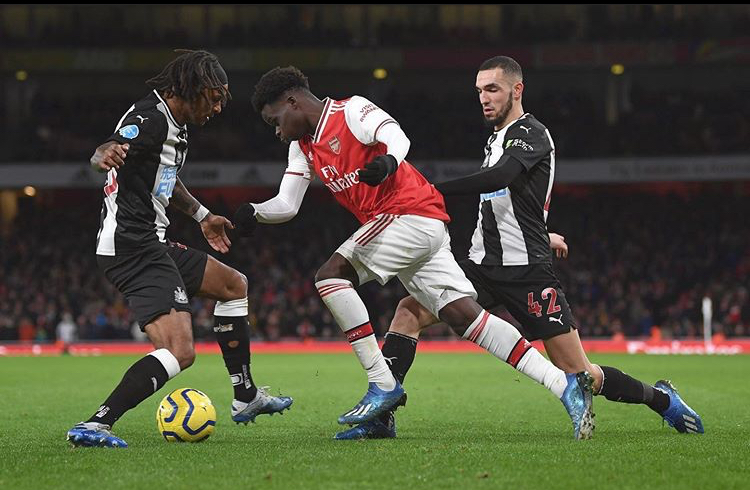 Laca ends his drought
When Alexandre Lacazette replaced Eddie Nketiah in the 85th minute, many of the Arsenal faithful had doubts that he would be able to end his goal drought in 11 minutes… they had no idea what was soon to come from the Frenchman.
In the 90th minute, Lacazette placed the ball straight into the path of Mesut Özil, assisting the German's first goal in over 300 days and Arsenal's third of the game, but the striker wasn't finished. With less than one minute of play left, Pepe picked out an unmarked Lacazette in the box and the Frenchman fired an unstoppable shot into the top corner from 12 yards out to make it 4 for the Gunners and end his goal drought.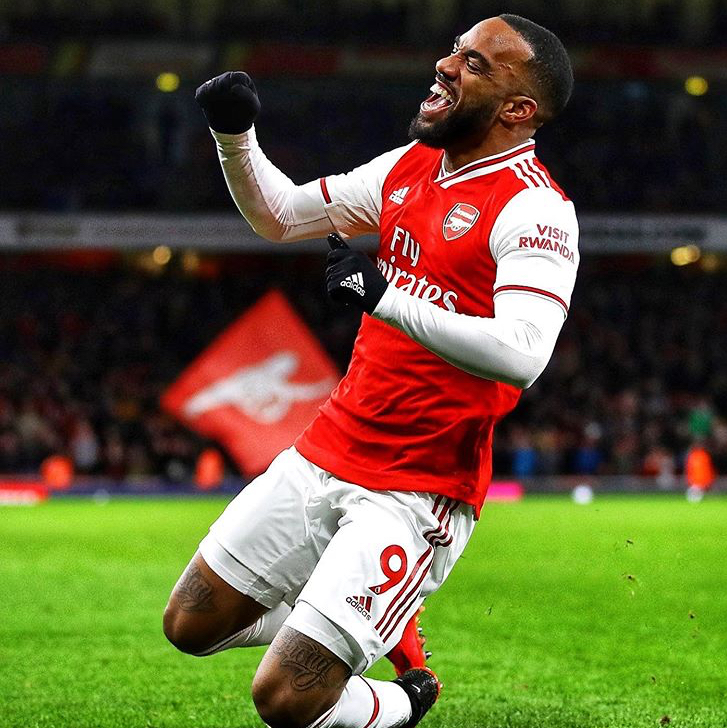 Not only has Lacazette now proved himself to those who were skeptical about his position at Arsenal, but getting a goal and an assist in the space of 11 minutes is bound to inject the Frenchman with a new lease of confidence, which will be vital if Arsenal have any hopes of playing European football next season.
Attacking Arsenal back
Particularly during the latter stages of Unai Emery's tenure at the North London club, Arsenal became known for playing some quite frankly painful-to-watch football, with the former Sevilla and PSG boss often playing so defensively, that the Gunners were barely registering more than one goal against teams they could have comfortably put four or five past.
Today's game however, was a clear representation of Mikel Arteta's clear intention to reinstate the attacking style of football played by Arsenal during more successful periods in the past under legendary manager Arsène Wenger. Today, Arsenal showed fantastic effort going forward, increasing the score from 2-0 in the 89th minute to 4-0 in the 95th minute, an excellent display of an attacking flair that has been missing at the Emirates for quite some time now.
If Arsenal are to continue building upon this attacking play whilst also maintaining a high defensive standard, securing at least Europa League football for next season will be a walk in the park for Arteta's men.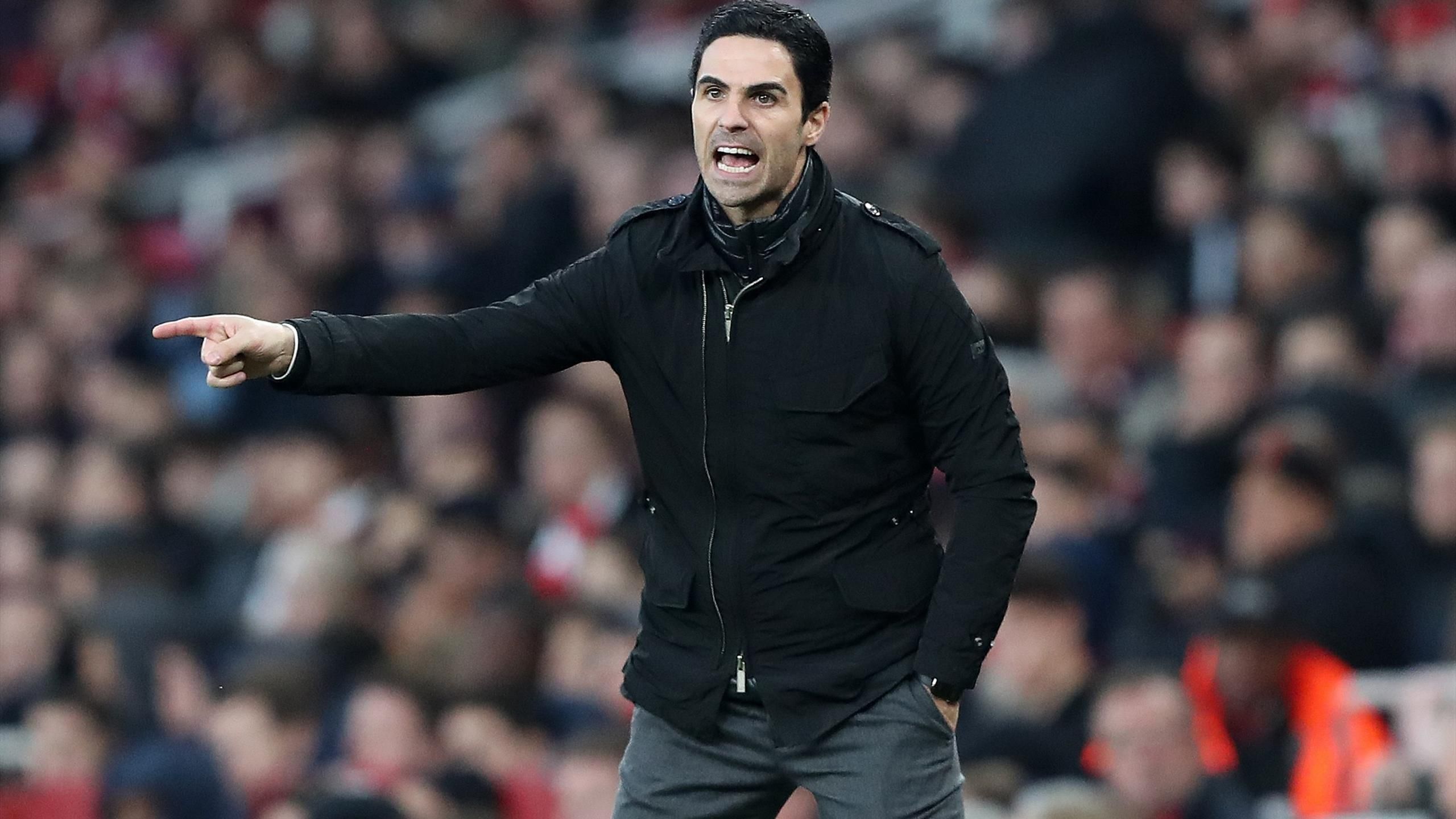 Olympiacos ready
On Thursday night, Arsenal travel to Greece to take on Olympiacos in a Europa League round of 32 clash. This is by no means an easy draw, however, this game is nonetheless extremely important, as the champions of the Europa League, automatically qualify for the Champion's League, which would make it a first Arsenal appearance in this competition for four years, if they were victorious in the Europa League.
Today's outstanding performance from the whole Arsenal team will most certainly be beneficial for the morale and confidence of every single player within the squad, which is crucial, as strong mental composure will be required from the entire squad if they are to perform to their highest standard in the away leg of this tie.